Go! Blended
MHC is proud to offer you the chance to use the world's most advanced blended-learning platform as experienced by 50,000+ satisfied students, 500+ global trainers and 300+ corporate clients in 130+ countries worldwide.
Combine face-to-face or virtual lessons with our state of the art, award winning, cloud-based language learning platform.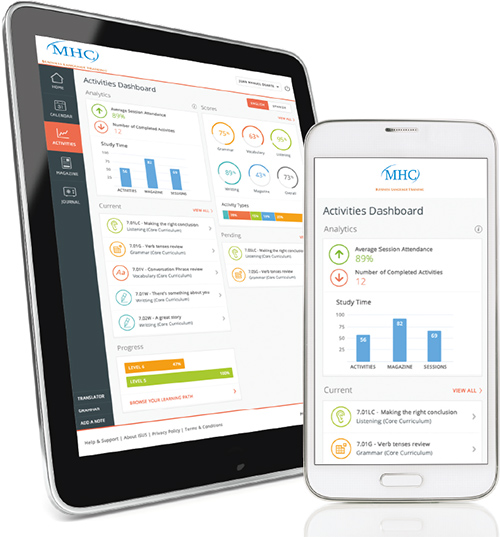 Benefits for Students
Constantly evolving stimulating content
Learners able to progress at own pace
Course customised and needs-driven
Relevant, specific and flexible materials
Innovative and varied holistic lessons
Learning tools: flashcards, lesson reports
Dashboard analytics and progress data
Email task reminders and auto-calendar sync
Fun vocabulary and grammar learning games
Archived lessons and lesson summaries
Benefits for Companies
Sophisticated quality control system
Monitor student satisfaction and progress
Export data to measure objectives and targets
Visual analytics to view and assess data
Optimised ROI – reduce admin and costs
Simply, there is no better or motivating way to learn a new language!
Read more about Go! Blended in our info brochure: